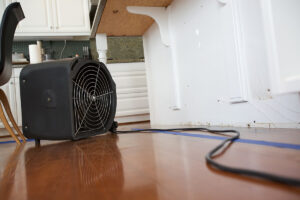 Everyone, especially a homeowner, can be frightened by hearing the words "you have mold". Our remediation services are available 24 hours a day, 7 days a week at AquaTex Water Damage Restoration.
The first time you discover mold in your business or home, you may be very concerned about your health, knowing that exposure to Toxic Black Mold can lead to many serious health problems. As a restoration company, we take great pride in educating clients as well as performing remediation. For the purpose of educating our customers on remediation and safe removal, we have prepared this comprehensive guide.
MOLD IS A FUNGUS!
Frisco's large elderly population and infants, children, and adults are especially susceptible to mold's respiratory problems.
An uninhabitable property can be declared uninhabitable if mold spreads too rapidly and too greatly, posing a health threat to the occupants. Remediation and removal can be done by our certified inspectors with ease.
It is important that removal and remediation is not left to amateurs due to the severe effects mold can have on the health of occupants. Regardless of how quickly or far mold has spread, AquaTex Water Damage Restoration offers professional remediation services.
In our extensive inspection process, our Frisco remediation team utilizes the latest technological tools to locate any growth, after which the damaged structures are removed, replaced, or reconstructed.
Over time, mold can appear in damp areas, especially behind showers and sinks, but this can be caused by hidden leaks. As part of our removal services, AquaTex Water Damage Restoration will carry out an extensive inspection to identify the source of all molds. Moisture sources will be repaired, and all sites will be removed.
Mold and dampness will be removed from your property, and we will ensure it is safe for future and current tenants.
Stop Mold From Returning: Prevention
A problem is caused by moisture and water intrusion, as we mentioned previously. It is imperative that you address the source of moisture/water after remediation is complete in order to prevent mold from returning.
Repair Broken Pipes

Replace/Repair Roof

Fix Window Leaks

Grading Issues (Water away from house, not towards it)

Foundation Cracks

Properly Working HVAC System

Inspect Non Living Environments (Basements, Attic, Crawlspaces)

Utilize Exhaust Fans

Clean Regularly

Encapsulation
Repairing leaks as soon as possible is the next step. Before further damage can be done, you must make sure that the leak is repaired immediately, whether it has occurred within the home or outside.
As part of our Frisco removal services, we will also remove any standing water from your property if that is the cause of your growth.