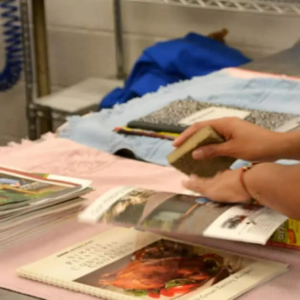 Important documents and books can be destroyed by water damage, whether it is caused by a flood or simply from being stored in damp or humid conditions for prolonged periods of time. In order to recover data and documents damaged by water, AquaTex Water Damage Restoration uses advanced document drying and recovery techniques.
Prevent Further Damage
When your documents have been damaged by a flood, or when you realize that they have been wet, the most important thing you can do is prevent further damage. Ensure that they are kept cool and dry. Remove excess humidity from the air with a dehumidifier if you have one.
Documents that have been damp for more than 24 hours may also have mold growing on them. Mold, mildew, and musty odors will be removed from your documents after they have been cleaned and disinfected by a skilled restoration professional.
Prompt Action
Books, photographs, and documents that have been damaged by water are particularly susceptible to mold and warping. It is more complicated to restore a property damaged by black water due to contamination. In order to maximize salvaging results, quick action is essential.
For smoke-damaged documents, the residue left by smoke needs to be removed promptly to avoid permanent damage. We can begin the document's contents restoration process right away by calling us at (469) 536-0580.
Water Damage Assessment
In most cases, a document recovery specialist will do an initial assessment over the phone to determine the extent of damage and determine the best drying technique.
As part of the restoration process, our restoration professional team will visit your home or office to inspect the damage and prepare damaged documents for shipping back to the company.
Offsite Restoration
Recovering documents is a painstaking process that must be carried out under carefully controlled circumstances. This work is usually done in specialized laboratories offsite by restoration professionals. You can then rest assured that your important data will be saved, and your documents will be restored to their original state.
Cost of Document Recovery
It can be expensive to restore documents and recover data. It may cost between $50 and $150 per cubic foot of paper to restore your documents, plus shipping and storage costs. It is important to keep in mind, however, that the costs associated with lost documents can be considerable, especially for organizations in highly regulated industries.